Our Story
At Harrier Fields Farm we are dedicated to producing high quality grazing beef animals. We have found that Devon cattle make ideal grassfed animals who mature quickly and thrive on pasture.
We have been raising purebred Devons since 2002, around the time 100% grass-fed Devons were being rediscovered.
With the use of semen and embryos from the best of the remaining Devon cattle, we have attempted to create a herd as great or greater than the Devon cattle of the 1960s and earlier.
Harrier Fields Farm owes an immeasureable debt of gratitude to Gearld Fry, an independent cattle consultant for several large cattle operations across the country and an expert in raising and breeding grass-fed beef.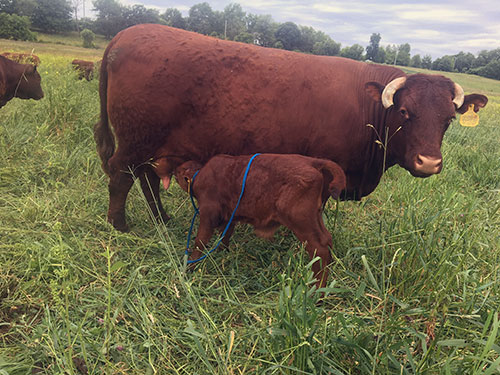 Conventional farming is not the rule at Harrier Fields Farm. Equipment is powered with draft horses instead of tractors.
They have always farmed organically, have never used pesticides or herbicides on the farm and do not give the cattle hormones.
All of our beef is US Inspected and passed by the USDA.
There's real research about the health benefits of grass-fed beef.

Mike Scannell
Excellent…tender…wonderful. The shanks just fall apart. It's extremely tender and tasty. It's not hard to sell when your customers hug you and and thank you.

Joan Harris
Address
4116 County Route 21
Schodack Landing, NY 12156