At Harrier Fields Farm in Columbia County, richly colored red-brown cattle of the rare Devon breed graze a plush carpet of clover, grasses and nutritious dandelions.

 
Harrier Fields Farm owners, Mike Scannell and Joan Harris have been farming here in the Hudson Valley for over thirty years and see themselves as part of an effort to recreate cattle as they are supposed to be: animals that thrive on grass yet are tender and tasty.
Along with some of the best conditions in the world; good minerals, soil and rainfall, Schodack Landing is an ideal location for these "Cadillacs of oxen". The meat from Devon cattle has a delicacy of flavor and fineness of texture unexcelled by other breeds.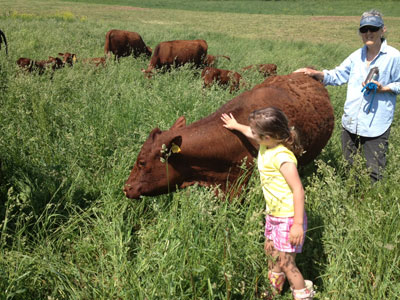 Joan Harris
Joan Harris was raised on a dairy farm in the Catskill Mountains.  She became an art teacher, raised a family and after retiring from teaching, rediscovered farm life when searching for subjects for her paintings.  Devon paintings and drawings are featured on calendars she designed for a few years.  She has attended Devon tours in Australia,  England,  Brazil and the United States.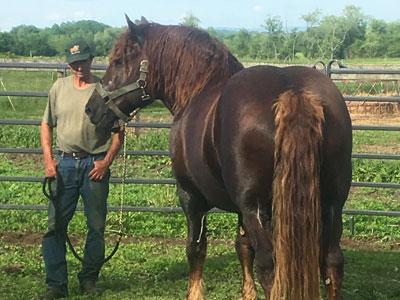 Mike Scannell
Mike Scannell was born not far from where he lives now and spent his earliest years on his grandfather's dairy farm. He has had an unwavering desire to farm ever since.  After a stint in Vietnam he went on the rodeo circuit riding broncs and bulls.  He bought Harrier Fields Farm in 1982 and labored as a blacksmith,  longshoreman, welder,  and made and sold hay to pay off the mortgage.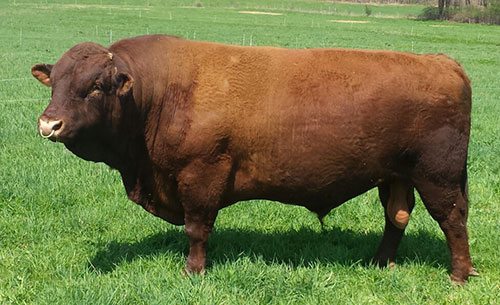 Semen is available from our herd bull at $30 per straw.
Address
4116 County Route 21
Schodack Landing, NY 12156